2021:
Plankton TV show
Zakapüs takes part of the Tv show: Plankton TV, as a puppet maker and puppeteer. A tiny underwater studio presents Plancton Rock bands. Sea animals rod puppets and muppets are the characters of this underwater story.
A Mottili theater project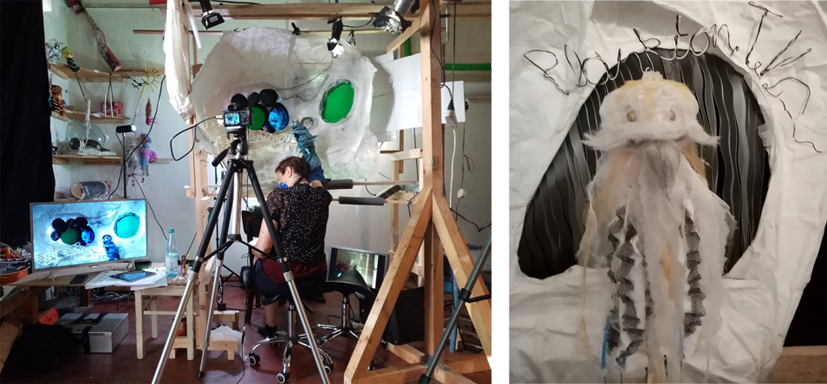 2020:
Organisation and performing in Cabaret Puppette, a cabaret that mixes the art of puppetry and circus.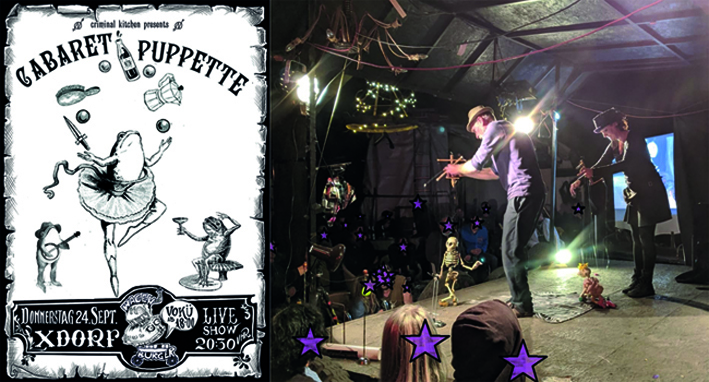 since 2016:

Zakapüs is part of The Circus Charivari, an ensemble that offers a combination of new circus and performative theater, presenting itself as a collection of living curiosities. An interdisciplinary creation, in which artists from different backgrounds come together to perform a version of an early 20th century freak show. A constant work in progress and a mutating piece, Charivari places the importance on the creative process rather than on a final result.
www.circuscharivari.de